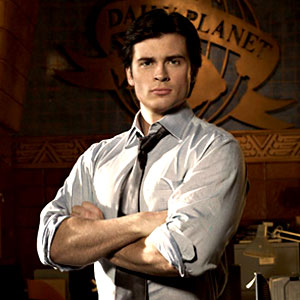 Unfortunately all good things must come to an end, as is the case today with our beloved Smallville. The CW confirms that the upcoming 10th season of young Superman's sagas will conclude the long-running fan fave. Rumors that the end was near started swirling early Wednesday after Tom Welling revealed to Hollywood Life that season 10 would be Smallville's last.
I've watched Smallville since its opening episode and am sad to see it go – but honestly I thought it would have ended near season 7 or 8. I always figured Smallville would wrap up, and it would go into something more like The Justice League, since many of the characters are so tied in with the current Smallville – begin the life of Superman, ya know?
I recall getting friends hooked into the show when I left them two boxes full of DVDs while I was moving. If anyone's up for watching from the beginning, let me know!
Follow @Peon25