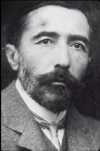 It's only those who do nothing that make no mistakes, I suppose.
Joseph Conrad (1857-1924)
The MLB (Major League Baseball)'s Players Association has made changes to the All-Star game. The All-Star Game will now have a designated hitter regardless of which league is hosting the contest. The updated designated hitter rule came among a list of other procedural changes the league has officially adopted for its jewel event at the recommendation of the Special Committee for On-field Matters.
Other changes include a restriction on pitchers who have pitched the Sunday before the game, a one-man increase in the number of position players elected and a unique re-entry rule. In an effort to protect pitchers who have started a regular season game on the Sunday immediately before the game, these players will not be eligible to pitch in the game and will be replaced. As with any player who is ineligible or unable to play, they will still be recognized as an All-Star.
Personally, I think this is somewhat unfair, as it will always benefit the American League who plays their season with Designated Hitter' positions, whereas the National League plays with forcing the pitchers to bat. Therefore, there are specialized hitters in the AL that have little-to-no defensive skill and their pitchers have substantially no hitting skill.
Happy Meals may no longer come with a toy in California's Santa Clara County, after lawmakers passed a ban on including toys with kids' meals over 485 calories.
County supervisor Ken Yeager said Tuesday that the ordinance "prevents restaurants from preying on children's love of toys to peddle high-calorie, high-fat, high-sodium kids' meals," and would help fight childhood obesity. "This ordinance breaks the link between unhealthy food and prizes," Yeager said. "Under this ordinance, restaurants are still permitted to give out toys. This ordinance merely imposes very specific, common-sense nutrition standards for children's meals that are linked to these incentives."
While McDonald's and its rivals have introduced healthier meal options for children, some critics say they have not done enough to fight childhood obesity — a battle that California's lawmakers are more than willing to take on.
California was first to institute a state-wide ban on soda in public schools and state lawmakers now are weighing a proposal to tax full-calorie sodas and other sweetened beverages.