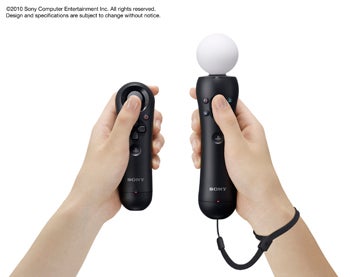 Look familiar? Well, sort of. It's the new Sony PlayStation Move, the next attempt to compete with the Nintendo Wii console.
PlayStation Move is a handheld controller with a glowing orb on the top that works in conjunction with the PlayStation Eye camera to track video game movements like punches, sword strokes, and tennis racket swings. The PSMove also has regular controller buttons for shooting games that require you to pull a trigger.
The expected release date is late 2010, with a starting price of around $100.
I suppose Sony has to do SOMETHING to compete with Nintendo and Microsoft, right?
Follow @Peon25