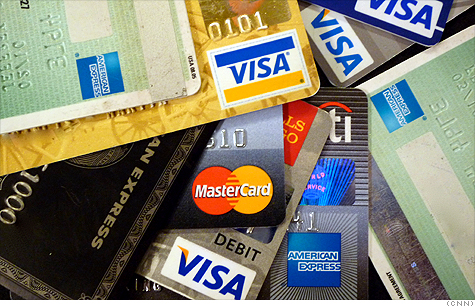 So in the case that you have been hiding under a rock the past several weeks, or are fortunate to be the "proud" owner of a credit card (or three..), federal laws have been passed to change the way credit card companies do business with their customers.. ie: you.
A story on CNN reminds you to be cautious of the ways that these companies are going to start charging you; creative new ways that are legal within the new ruleset. Personally, I have received in the past two weeks mailings from two of my companies stating that they will lower my interest rate if I pay off a certain percentage of the card, up to and including my APR being reduced to 6% if I pay off a lump sum of 30% right now. My payments would then be drastically lowered for the next six months. However what they don't tell you is that your finance rate is going to start being a variable rate.
Kohl's (a card which I already have paid off), for example, sent me a letter describing that my account agreement was being appended to, and my interest rate therefore going and changing to a variable rate, which is not something I am happy with. I opened a Dell account for a laptop purchase (in which I intend to pay off my portion of the bill when I receive it), but the starting APR is over 29% – which is rather ridiculous. These are some of the new ways that credit card companies are looking to work around the CARD Act that goes into effect this Monday (March 1, 2010) and still produce incredible yearly revenues.
Buyer, beware!
Follow @Peon25